Disclosure: I may receive referral fees from purchases made through links on BicycleVolt. As an Amazon Associate, I earn from qualifying purchases. But I always stand by my opinions and recommendations.
The BicycleVolt Good News Letter
Today is October 11th, 2023, and today I ate too many choc chip cookies
---
I've always thought that bicycles were incredible machines but I saw an exhibition recently that really brought home how amazing they are.
The exhibition wasn't about cycling, in case you were wondering.
Nope, it was about genetics and how our genetic code travels from region to region.
One particular quote caught my eye.
It was from a geneticist who said that the bicycle was the biggest driver of genetic diversity in 19th century England.
Why?
Well, unless you were rich enough to own a horse, or lived close to the sea or a river, you were limited to finding sexual partners within walking distance.
Basically this meant your small village and, most likely, your first cousin.
But, with the invention of bicycles, folk were suddenly able to travel much further and find true love. Spreading their, ahem, genetic material far wider.
Bikes, eh? Magical.
Now, shall we check out some more good news about cycling?
Have a great day,
Ben, founder of BicycleVolt
---
You never know who you might meet on your bike ride – I've always met lots of interesting folk when I'm out cycling.
For me, that's often one of the best bits about it.
But, I think these mountain bikers have won the, ahem, King of the Mountain for their chance meeting with the King on his very own mountain.
If you think that the gentleman in his flat cap at the center of the shot below looks familiar, then you'd be right.
This is actually King Charles, out for a walk on his Scottish estate, stopping for a quick chat with a group of mountain bikers who were passing through. Footage below
---
Don't stop racing till you've crossed the finish line – ok, so I've never been speedy enough to have a chance of a podium position in any race I've entered.
And, just for the record, before you go thinking I've got a dark past as a pro cyclist, when I say "race" I'm talking about the kind of events that have multiple coffee 'n' cake stops in the middle, with beers and a bbq at the end.
That said, IF I were to find myself in the lead of a race coming down the final straight, I can imagine I would be celebrating like these two fellas.
So I feel a huge amount of sympathy for them when this happens:
---
A scary lesson in bike touring fire safety for this 52-year old – Bob Barnes of Syracuse, NY completed his cycle tour of all 50 US states recently.
He had a story or two to tell from the experience.
Encounters with huge bulls, visiting each of the state capitols, donating blood, and volunteer work were just a few of the things Bob got up to on his 12-month 16000 mile trip.
Oh, and he also met up with his long-lost half sister along the way.
Less fun was when he kicked over his cooking stove in the middle of the night and burnt down his tent and all of his camping gear.
Undeterred, Bob continued to take photos of himself with buildings positioned on top of his head. Story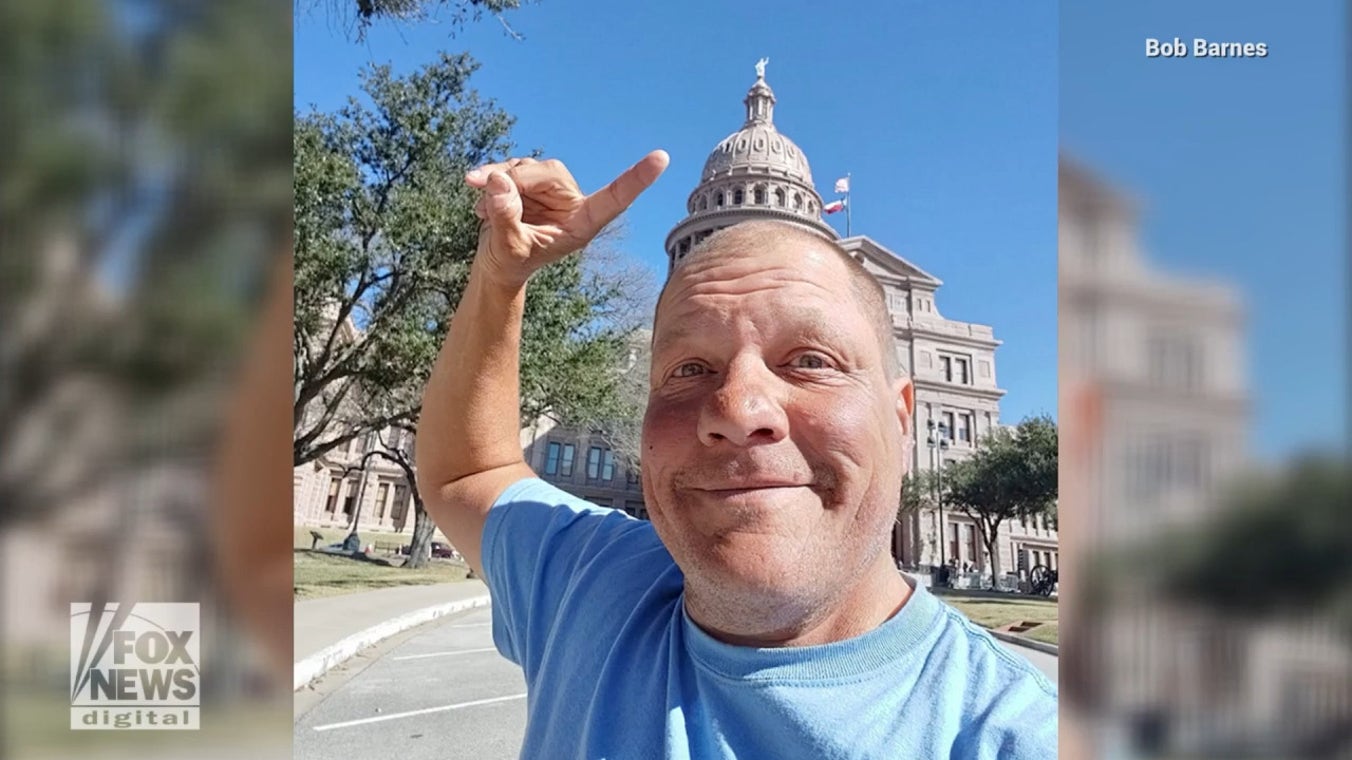 ---
Did you know? The fastest speed anyone has ever travelled on a bicycle was 169 mph (272 kph) in June 2022 in Germany.
Before you wonder how anyone could possibly pedal that fast, cyclist Elias Schwärzler was towed to that speed before cutting loose and freewheeling.
I've touched 40 mph on a steep alpine descent and I'll be the first to admit that that was fairly terrifying.
169 mph just blows my mind. See the footage below.
---
"Learn to ride a bicycle. You will not regret it if you live."

Mark Twain