Disclosure: I may receive referral fees from purchases made through links on BicycleVolt. As an Amazon Associate, I earn from qualifying purchases. But I always stand by my opinions and recommendations.
I read earlier today that in 2021 US bike retailers shipped in over 19 million bikes – a massive 13% up on 2020 (which was itself a record year!) It's no doubt that cycling has had a huge boost in popularity recently. There's likely to be many reasons behind the uptick (from COVID to ebikes) but, whatever the reason, bikes and bike gear are literally flying off the shelves.
With warmer weather on the horizon, it's a great time to get ahead of the likely busy summer season for retailers and grab yourself a new bike or refresh your cycling closet. We've scoured the interwebs looking for the best offers for you. Shh. Keep them to yourself. TRX, Stanley, and Rad Power Bikes.
These are Today's Hottest Deals.
---
TRX – Save over $250 on the TRX Starter Bundle + 15% off with code AFFILTRX15
I'm a huge fan of TRX and find myself sneaking off to the garage (where it's permanently set up) at regular intervals to grab a quick workout with the suspension straps, or the slam ball, or the AbCycle, or the battle rope. It's like a buffet for the workout addict and it's great for cyclists looking to get some muscle on their upper bodies and banish those skinny arms.
Right now, TRX are promoting their TRX Starter Bundle – it's a fantastic set that includes the HOME2 Suspension Trainer, the official TRX mat, and annual membership of their TRX Training Club, giving access to 1000+ on-demand workouts. Which is enough to tire ANYONE out.
For a limited time, get the Starter Bundle for over $250 off normal price – just use coupon code AFFILTRX15.
---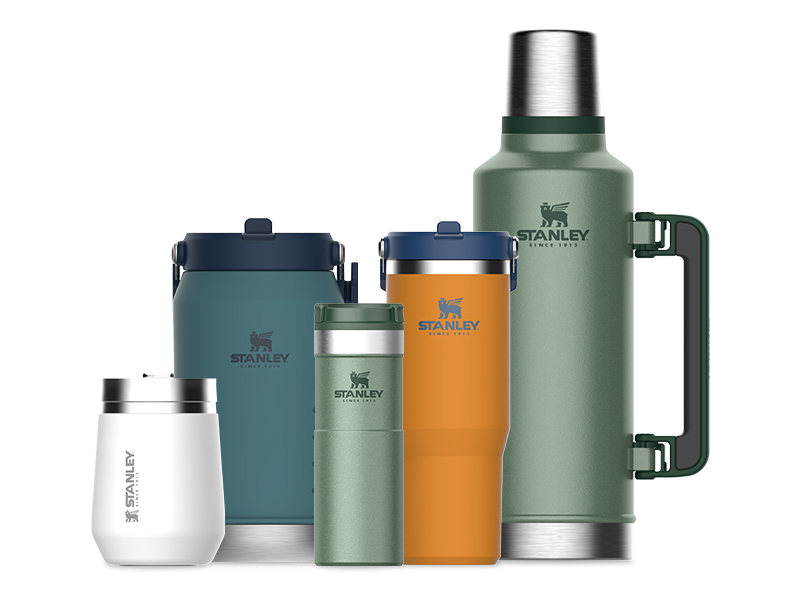 Stanley – Enjoy 20% off on all IceFlow Products
Remember that old and battered green flask that your Grandpop used to drink his coffee out of when you went fishing with him? Well, chances are that it was a Stanley flask, and chances are that that flask is still going strong and keeping coffee piping hot.
Stanley's range of products have come on a long way since then (even if your fishing skills haven't) and they now offer a wide range of gear from leakproof on-the-go coffee mugs to a capacious and insulated French press (this is sitting next to me on my desk right now).
One of their most exciting new product lines is the IceFlow series of water bottles. These have a flip-top lid, are fully leakproof, and keep your drink cold for up to 16 hours. Which is about the length of time it takes me to untangle my fishing line and track down my waders.
Right now you can get 20% of retail with any IceFlow product – just use coupon code ICE20.
---



Rad Power Bikes – Save $100 on RadCity 3 & 4. Coupon Code: CITYSAVE
If you're looking for the right excuse to jump in and grab yourself an electric bike, then Rad Power Bikes might just have come up with the one for you. Rad have been knocking out quality ebikes for the last seven years, so they know a thing or three about what makes a great ebike. They also know that the best way to get folks into e-cycling is by manufacturing a top-notch bike and then offering it for sale at a breathtakingly low price.
Their RadCity range fits the mold perfectly: a range of frame styles (from low-step to a traditional crossbar), powerful motor and battery combo, and an upright and comfortable riding position. For the specification, the price is a bargain and yet, just now, Rad are offering another 100 bucks off the RadCity 3 and 4. Jump in and grab one whilst they're still in stock.
Save $100 on your new RadCity 3 or 4 with coupon code CITYSAVE.