Disclosure: I may receive referral fees from purchases made through links on BicycleVolt. As an Amazon Associate, I earn from qualifying purchases. But I always stand by my opinions and recommendations.
When you're hunting around for the best mat for your Peloton bike it can be incredibly confusing, can't it?
Do you even need a mat? Do you need the official Peloton one? Is the Peloton mat worth it? Does it depend what surface your Peloton is on?
Because it's so tricky to work out which is the best choice, I've researched all the different types of mat that are available. I've then shortlisted these down to the best ones for your bike and written up my recommendations for your below.
Are you ready? Then let's go!


---
---
Do I need a mat for my peloton?
The short answer? Yes.
There's a number of different reasons why it's a good idea to have something underneath your Peloton (although it doesn't actually have to be a mat and I'll explain why in a moment).
The main benefit is in stabilizing your bike on the ground. The ideal position for your Peloton is on a hard surface, but many times such a surface isn't available, and instead your bike will need to go on carpet. In itself, that's not a problem. However, you're likely to get some wobbling of the bike, especially on a deeper pile carpet. A mat gives a firmer surface for your bike to sit on and will minimize any wobbling.
Second reason is SWEAT. Now, that's in all caps, because there'll be one heck of a lot of it. Working out on your Peloton is going to be hot and sweaty work and you'll generate a lot of moisture. It's a good idea to keep a stack of small towels handy to catch sweat. However, you're still going to get plenty that falls onto the ground. Having a mat under bike will catch the sweat and be much easier to clean than a carpeted surface.
Finally, vibration. If your Peloton is in the basement of your home and you're 5 miles from the nearest neighbor there's no need to worry about vibration noise. But, if you're in an apartment with people downstairs, then you need to soak up any vibration noise. The best way to do this is with a rubber mat as this helps to dampen any vibration before it goes through the floor.
---
How To Stay Hydrated On An Exercise Bike
Whether you're a Peloton addict, spinner, indoor cyclist or exercise bike lover, the one thing we all have in common is desperately trying to stay hydrated. Here's how to do it...
Read more
---
Do you need the peloton mat?
Ok, so we know that you need something under your Peloton, but is the Peloton mat worth it?
At around 60 bucks, I think we'd all agree that the official mat does not come cheap. Is it any different to non-Peloton mats?
Well, the official branded mat from Peloton comes with two features that many other mats don't: (1) a Peloton logo, and (2) a premium price tag.
If you absolutely need to have the logo, and don't mind paying the extra, then go for it. However, I think there are other mat options that are better.
Let's take a look at them now.
---
My recommended mats for your Peloton bike
DiamondBack Fitness Equipment Bike Mat
If your bike is positioned on a hard floor in your house or apartment, then you need a good quality mat that will catch the sweat and keep vibration noise to a minimum.
If that's the case, then the DiamondBack mat is the one for you.
This is a very popular mat for Peloton owners and it's not hard to see why. It's available in two sweat-catching sizes – 30″ x 60″ and 36″ x 78″. Both of which give plenty of room around your Peloton (which has a footprint of 2×4 feet).
It also has a pattern printed onto the top which is non-slip. That will keep you and your bike in the same place rather than sliding around. The surface is really easy to keep clean and fresh – just following the manufacturer's instructions. And it's not only good for Peloton, but you can also use it as a great exercise mat for other workout classes, such as HIIT or yoga.
All of which makes this mat a great option for your Peloton.
---
SuperMats Heavy Duty Equipment Mat 30GS Made in the U.S.A.
If you have neighbors downstairs, then it's important to try and keep any vibration noise to a minimum.
Luckily, there isn't a great deal of vibration from Peloton as it's such a slick piece of tech. But you can make sure that you dampen the little noise there is (and possibly your groans of pain) by using a mat like this equipment mat from SuperMats.
SuperMats are a US company who produce equipment mats in all sorts of shapes, sizes, and for every purpose you can think of. This one is perfect for your Peloton and sells by the truckload.
This 30GS mat is thicker than the BalanceFrom so it reduces the floor vibration even more. It has a footprint of 2.5×5 feet, so there's plenty of space for your Peloton at 2×4 feet. It's an amazing quality piece of gym equipment and gets great reviews from buyers. One reviewer, Ronald E. said that it was durable, the perfect fit for his bike, and… specifically to Peloton owners… "You want THIS mat!".
The mat will help protect your carpet from the weight of your Peloton and prevent the feet from making dents in it. It will also cut any noise from vibration and avoid this traveling through to your downstairs neighbors' apartment.
---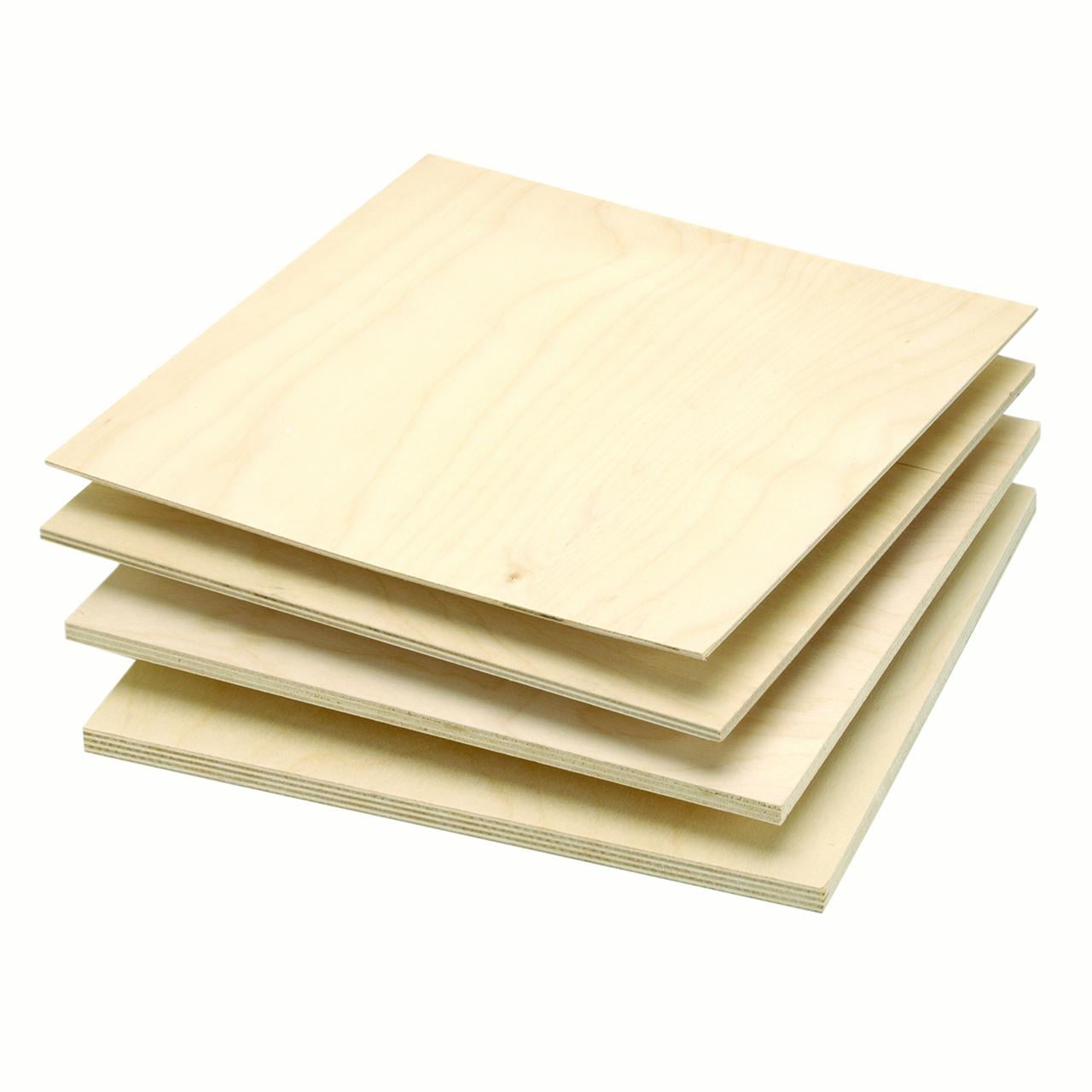 3/4″ Plywood
Because of the weight of your bike (around 135 pounds), it should stay rock steady when it's placed on a solid floor, such as hardwood, or a carpet with low pile fibers.
However, if you feel it rocking about and being unsteady (possibly due to a deeper pile carpet), then it's worthwhile investing in a sheet of ¾" plywood. Put this underneath your bike and the exercise mat and it will give a firm base for the most energetic and enthusiastic of workouts. It will also make certain you don't get any indents in your carpet from the feet.
You can pick up a sheet of ply from a local builders' depot. Often they will cut this down to the size you want (24"x48" is the footprint of your bike).
If you don't have a handy builders' depot or DIY store, or don't have transport for a sheet that size, no problem. You can get the perfect sized sheet of plywood from Amazon at the link below.